Tunisian Sociology:
Facing a Threefold Crisis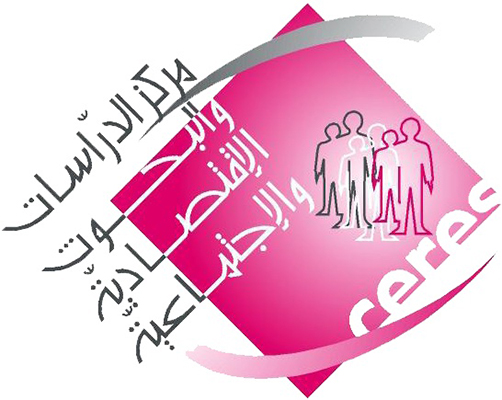 Over the past few decades, Tunisia has widely been analyzed in positive terms as a changing society. No more than ten years following the 2010-2011 Tunisian Revolution, however, analysts are less optimistic, developing stories of failure and crisis. Over the last year, the health crisis has become a social one, plunging nearly a quarter of the population into poverty. The crisis Tunisia is witnessing is threefold: it is at the same time economic, political, and sanitary.
The question I intend to answer hereafter is: How have Tunisian sociologists dealt with this triple crisis shaking Tunisia?
I will begin by depicting the structural landscape of Tunisian sociologists, go on to evaluate the prevailing paradigm in Tunisian sociology, and finally, appraise the participation of sociologists in public debate. In my conclusion, I will attempt to look beyond the crisis.
A weakly organized scientific community
The XXI Congress of the Association Internationale des Sociologues de Langue Française (AISLF) which took place in 2021 was the second to be held in Tunisia. Yet, despite this history of membership in the association, the opportunity to promote an audience for Tunisian sociology wasn't grasped successfully. Tunisian participation in ISA scientific meetings goes back to the 1990s but only a few Tunisian sociologists have registered in subsequent meetings. The weakening of the Arab Sociology Association founded in Tunisia (1985) provides another example of the low collective commitment of Tunisian sociologists. However, they do partake in almost all the Arab Council for the Social Sciences (ACSS) activities and in the Global Institute for Arabic Renewal (ARIG, founded in 2019), and the International Network for Arab Societies Study (founded in 2020). Some more renowned Tunisian sociologists also participate in sociological activities - such as webinars, conferences, and lectures - in neighboring countries.
In participating in international events, Tunisian sociologists are looking for networking, dialogue, and recognition. Yet, all participants express only an individual commitment. One of the many reasons behind this individuality is the absence of any associative structure for the Tunisian sociology community. The Tunisian Sociological Association (founded in 1988) has hardly held any activity over the past four years. Its third and last issue of the Al Muqadima journal goes back to 2010. The regulating deadline for organizing its triennial congress expired several months ago. Within the new generation of Tunisian sociologists there prevails a feeling of exclusion by the older generation, towards which they respond by a counter-exclusion. It is almost impossible to hold social science activities without collaborating with more financially and organizationally strong scientific institutions such as the Arab Center for Research & Policy Studies, Tunis.
With such weakly structured networks, it is very hard for a "scientific community" to cope with the daily changing context for performing sociology. Yet, I argue that Tunisian sociologists are also expressing a more substantial inability to cope with social change. This inability has something to do with the paradigm that has so far been prevalent.
A paradigm that denies social change
Like in other neighboring North African countries, modern Tunisian sociological teaching/ research activities were founded upon a colonial legacy. Postcolonial - yet not necessarily decolonial - sociology inherited a vision which looks at social change from a state molding-from-above lens. With a central nation-state-society relationship frame, developmentalist-modernizing sociology was to some extent myopic. Being near-sighted, its conception of social change granted society only a minor role in (re/de)constructing the configuration of the "rapport de force" between the three entities. The authoritarian – not socially anchored and disrupted – state was privileged as the historic change actor. The Tunisian nation was seen as merely chimerical and "invented" and its ability to control its historicity was denied. Thus, when the 2010-2011 popular Tunisian Revolution occurred, it didn't fit the then prevailing model for the analysis of social change.
The historical turning point of the 2010-2011 Revolution clearly demonstrated the need for a new sociological paradigm to understand what was going on. The existing lens made the "societal revenge on the state" hard to see, understand, conceptualize, and model.
Meanwhile, the sanitary-social crisis further complicated any sociological work on the theoretical-paradigmatic level. A Tunisian sociologist performing in the field since the late 1960s assessed COVID-19 as a "fait social total" (a total social fact, following Mauss' words). This was a highly expressive depiction of the new lens with which social change is to be viewed. But only a few discussions are aimed at re(debating) objectivity/subjectivity, inside/outside, local/global, historical/structural issues in doing social research. There is still a very long way to go to draw away from the old prevailing views. The coming-from-below societal voices have not yet managed to obligate sociologists to reconsider their positions and analytical standpoints.
The shift to a new paradigm is a bold move and is just at its dawn. It will not be successful unless there is a wider dissemination of social knowledge.
A non-public sociology
One of the results of the two previous characteristics of the hard-to-build Tunisian sociological field as well as scientific community is that sociological knowledge remains elitist. The first cause for this obviously lies in the long history of dictatorship under which Tunisian universities were isolated from society and social scholars excluded from social debates. The legacy of a lack of engagement in public debate has proved to be one of the most concerning issues facing sociologists in Tunisia.
As for the specific characteristics of social knowledge produced in Tunisia, it is worth highlighting that the language issue is crucial. On the one hand, sociology in Tunisia, despite an early-initiated Arabization policy going back to the mid-seventies, is still, partially at least, taught in French. The main conceptual tools, when presented to students, are usually followed by their original/translated to French "counterparts." While English mainly goes missing, an important part of the sociological research is delivered in French as a "foreign" language. On the other hand, and in the event of quasi-total Arabization, sociological knowledge and findings remain hard to popularize. Thus, one can argue that, as formulated in its scientific jargon, sociological discourse hardly manages to be extendable. This is especially true when it comes to challenging other, more grounded, social discourses. The over-politicization of all the social debates in a country caught in the torment of unstoppable social change and uncontrollable "prise de parole" ("taking the floor", from French sociologist de Certeau) makes different sorts of social discourses seem equal and interchangeable.
In such situations, it is hard for scientific voices to be distinguished and heard. Thus, it is hard for Tunisian sociologists to legitimately claim the "rational expert" standpoint to be referred to in a fully organized public debate and rationally functioning public sphere.
Conclusion
The performance lens taken in this article shows how, throughout its history, Tunisian sociology has been challenged to prove its very existence. The article also provides insights into the specific challenges of the last decade. The current threefold crisis in Tunisia is yet another turning point for Tunisian sociology, and one it does not seem well armed to handle successfully.
This article aims to animate a deep discussion on the future. One way to kindle this discussion is by bridging the gap between different generations of Tunisian sociologists, their individual career needs, and collective action. Enhancing their networking capabilities must be done simultaneously on the local, regional, and international levels. In our globalized world, such a well-armed Tunisian sociology can offer a valuable contribution to debates and the advancement of international social knowledge.
---
Mounir Saidani, University of Tunis El Manar, Tunisia, Global Dialogue's Regional Editor for the Arab World, and ISA Executive Committee member (2018-22) <mounir.saidani@issht.utm.tn>