Sociology in the Maghreb: History and Perspectives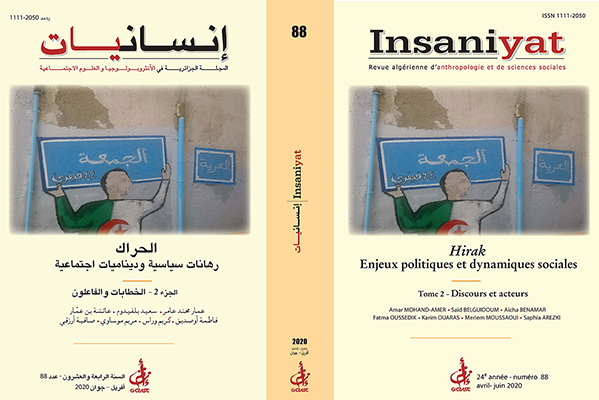 The opportunity given by Global Dialogue to Maghrebian sociologists to disseminate insights into their work and process of scientific production is a great occasion to shed light on an "invisible" sociology. To be fair, "native" sociologists as well as their Diaspora colleagues scattered all over the world have so far made little effort to be visible. This is true even if the situations in Anglophone and Francophone worlds are dissimilar. Global Dialogue, whose discussions I have been close to over the last decade, is a rare opportunity that sociologists located in the Maghreb ought to take advantage of. When Global Dialogue editors proposed to give voice to North-African/Maghrebian sociologists, its Arab World editorial team decided to solicit sociologists throughout the region (Algeria, Libya, Mauritania, Morocco, and Tunisia) to participate. Unfortunately, we managed to obtain no more than three articles.
The first article provides a brief history of sociology teaching and research in Libya. Libyan sociologist Mohammad Eltobuli's historical review harks back to the very beginnings of Libyan University and the inception of the first sociology department and gives interesting insights into the discipline's subsequent developments in the country. In the second article, Algerian historian and sociologist Hassan Remaoun makes us relive the postcolonial turn of sociology in Algeria since the early 1960s and then details the current situation of sociology teaching and research in Algerian universities. In the third and final contribution, I address the performance of Tunisian sociologists as they face the challenge of a threefold crisis in the country. Such analysis, merging the history and sociology of sociology, aims to initiate a discussion among Tunisian sociologists, in connection with regional and global realms.
The three articles point out the achievements and weaknesses of sociology produced in the Maghreb. The fairly long history of Maghrebian sociology, some aspects of which are exposed in the articles, raises several scientific issues: the paradigmatic identity/identities of the knowledge produced; the structuration of the local/regional scientific community; its position among international sociological schools and currents; etc. This short set of articles thus aims to launch dialogical feedback nationally, regionally, and internationally.
---
Mounir Saidani, University of Tunis El Manar, Tunisia, Global Dialogue's Regional Editor for the Arab World, and ISA Executive Committee member (2018-22) <mounir.saidani@issht.utm.tn>