The Arab Uprisings: Sociological Perspectives and Geographical Comparisons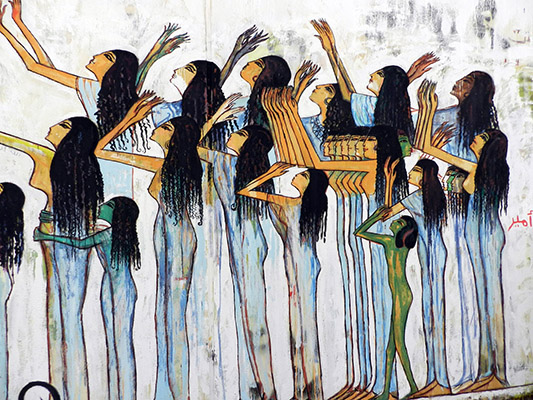 The fate of the popular uprisings in the Arab world remains uncertain. Yet, it is already clear that the political landscape in the region has been transformed to an extent unseen since the formal end of colonialism, and that the seemingly ineradicable essentialist idea of "Arab exceptionalism" has been finally discredited. On March 20 and 21 (2012) a conference held at the American University of Beirut brought together academics from throughout the Arab world but also from India, Latin and North America as well as Europe and Africa to discuss a wide array of topics related to the uprisings and revolutions. The conference particularly aimed to bring often neglected sociological perspectives to the fore and to develop scenarios for the future trajectory of the uprisings through historical, cross-country and -continent comparisons.
In his presentation on the Occupy Wall Street movement, Markus Schulz (University of Illinois at Urbana-Champaign) enabled such a comparative perspective by advancing a theoretical framework for research on social movements. Many astonishing parallels between the Arab uprisings and the Occupy movement became apparent, such as their dialogic, leaderless nature that, for the Arab case, Mohammed Bamyeh (University of Pittsburgh) traced back to a long-standing tradition of anarchist ethics. For him, the popular movements throughout the Arab world can be considered the expression of a historical memory that is deeply suspicious of authoritarianism and strives after the installation of the people as not merely the represented but as the actual rulers.
The role of a genuine longing for democracy in the uprisings was repeatedly subject to debate. Although participants agreed on the pre-eminent importance of economic grievances, they dismissed a purely materialist interpretation as reductionist and inappropriate to account for the profound transformations Arab societies are undergoing. The case of Bahrain, analyzed by Abdulhadi Khalaf (Lund University), served as an instance of a genuinely political revolt with its protagonists protesting against the King's "bread and circuses" policy and demanding to be "citizens, not subjects." Sari Hanafi (American University of Beirut) argued that a new form of political subjectivity has arisen in the wake of the uprisings, which does not, in stark contrast to the so-called neoliberal individualism, propagate a total emancipation from collective entities but urges its actors to actively reflect on their social ties and, if necessary, not only to change these ties but also the collective entities themselves. For Hanafi, this "reflexive individualism" has the power to transcend sectarian and ethnic cleavages and thus to pave the way for a "new patriotism." As became evident in the subsequent discussion, whether it will actually do so, hangs, however, in the balance – considering that even in Tunisia and Egypt, the alleged strongholds of reflexivity, post-revolutionary voting behavior was still largely determined by ethnic and sectarian loyalties.
Drawing upon the Latin American experience, Raquel Sosa Elízaga (National Autonomous University of Mexico) and Edgardo Lander (Venezuelan Central University, Caracas) further emphasized the need for a social revolution instead of a mere regime change. Only in this way would it be possible to overcome structures of exploitation and oppression that, in most Latin American countries, persisted after the "negotiated transitions" to (liberal) democracy. Tina Uys (University of Johannesburg) offered a similar criticism of the "negotiated revolution" in South Africa depicting it as inherently conservative.
As seen in Latin America, the armed forces have to be considered one of the key actors in regime transitions. Yezid Sayigh (Carnegie Middle East Center, Beirut) pointed to the penetration of nearly all societal spheres by the military in consequence of the crucial role armies played in the construction of authoritarian power in the Arab world. The re-configuration of civil-military relations is therefore one of the most urgent and most risky challenges for post-revolutionary governments – the necessary disturbance of long-established societal interests, Sayigh argued, might become a serious obstacle to constraining military power in society. Elaborating on the role of public space in the on-going clashes between revolutionaries and the army, Mona Abaza (American University in Cairo) showed in her "Reflections on the Post-Revolution" that the Egyptian military is still a far cry from being under democratic control and aims to seize power for itself.
The civil-military relations in Turkey have been often evoked as a possible model for the Arab world. This was called into question by Dilek Cindoğlu (Bilkent University, Ankara) who indicated some of the shortcomings of Turkish democracy and cautioned in particular against a "gender-blind democratization." Fatima Kubaissi (Qatar University) and Jan Marie Fritz (University of Cincinnati, USA) further elaborated on the role of women in transition processes, with Fritz pointing to the fundamental contingency inherent to moments of political change that provide therefore a "window of opportunity" for social transformation and women's empowerment.
With regard to the question as to who to empower to foster democratic change, Justin Gengler (Qatar University) contested the conventional wisdom that civic engagement translates into a greater appreciation for democratic values. Based on data from the World Values Survey, Gengler put forward the controversial hypothesis that, at least in Qatar, civil society as such is not a channel for democratization but rather facilitates access to clientelist structures. Göran Therborn (University of Cambridge) extended Gengler's argument and claimed that also in democratic nations, civil society is first and foremost a sphere where particular interests rather than genuinely democratic values are being represented.
In his closing speech, Michael Burawoy (University of California, Berkeley) praised organizer Hanafi for his "stroke of genius" in paving the way to a systematic comparative perspective on the uprisings. This conference was an important step towards a truly comparative approach even if it could not yet provide a synthesis of different countries' and regions' democratization experiences. Only a few participants were primarily concerned with the question of what conclusions to draw for the Arab uprisings from experiences elsewhere as most presentations and discussions dealt mainly with the specifics of nations or regions, thus focusing on detailed but nonetheless isolated case studies rather than systemizing our empirical knowledge on revolutions and democratization. Thus, a more general framework for comparative analysis of regime changes that does not fall into the trap of making all too simple causal claims still remains to be developed. One must remember that the defining spontaneity of the Arab revolutions cannot be captured by (quasi-)deterministic models but rather has to be attributed to the "unpredictability of human agency," as Göran Therborn put it. Hence, as Nahla Chahal (al-Safeer newspaper) reminded us in her engaged talk, those who argue for political change ought to seize the opportunity of this truly historical moment and translate their theoretical reflections into revolutionary practice.
---
Amina Arabi and Julian Jürgenmeyer, Friedrich-Ebert-Stiftung, Lebanon