On the Real State of Sociology in Russia: Opposing Vakhshtayn's Polemics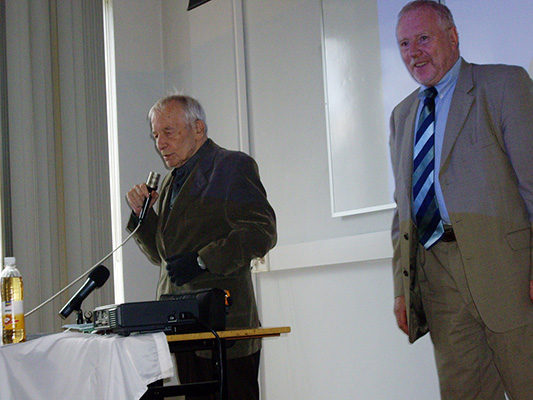 Victor Vakhshtayn's article in Global Dialogue 2.3 prompted us to write this commentary on the state of sociology in Russia. Vakhshtayn's assessment of contemporary Russian sociology is arguably shaped by the author's limiting himself to methodological issues. Vakhshtayn charges his opponents in general terms principally because he is not engaged in empirical research, has practically no contacts with sociologists in the country's regions and, therefore, does not understand their problems. Without denying Vakhstayn's entitlement to his own view, we absolutely disagree with his assessment of Russian sociology and would like to convey our own understanding of the issues.
As editors of the academic journal Sociological Studies (in Russian Sotsiologicheskiye Issledovania or SOCIS, and according to Vakhshtayn read by 66% of the participants in the 2008 All-Russian Sociology Congress), we are immersed in flows of research conducted by sociologists from Moscow, St. Petersburg and the majority of the country's other cities. In these places thousands of our colleagues are doing research, achieving results – true, not without difficulties and failures.
What really goes on in Russian sociology?
First, one can find diverse and innovative approaches to the exploration of the most significant social shifts in the country. The academic community is familiar with the works of V.A. Yadov that built on empirical studies to develop an original treatment of the changing consciousness and behavior of production workers; with the work of Professor N. E. Pokrovsky, member of the ISA Executive Committee, who studies rural life processes in the northern part of European Russia; with Doctor of Sociological Sciences, V.K. Levashov, who has examined new tendencies in the development of Russian society on the basis of twenty years of monitoring based on the conceptual framework of sustainable development. Finally, we note the study of one of the authors of the present commentary – Toshchenko – entitled Paradoxical Man that has been highly commended by P. Sztompka, Z. Bauman, and T.I. Zaslavskaya.
Second, the range of research topics and their geography have widened. Let us offer a few examples. The issue of creativity in Russian society, not previously studied, is the theme of a book by U.G. Volkov, a sociologist from Rostov. The possibility of a neuro-sociology has been argued for by A.V. Shkurko, a scholar from Nizhny Novgorod reflecting on the new horizons in the articulation of natural and social sciences. On the basis of both morphological (income, education, powers) and discursive-symbolic (prestige, significance, status) approaches, Irkutsk's Professor O.A. Karmadonov studied social stratification, thereby disclosing a number of specific processes in contemporary Russian society.
Third, research practices penetrate new depths: the application of well-known concepts (such as res publica) to the resolution of issues in Russian cities, such as the rational use of social infrastructure, has been carried out by a team of young researchers headed by O. Kharkhordin (European University, St. Petersburg).
Fourth, the new realities of post-Soviet Russia have brought about some completely new fields of research such as the social problems created by the market, analyzed by Professor V.V. Radaev (Higher School of Economics) whose publications are well known not only in our country but also abroad.
And finally, practically every university in Russia carries on joint research projects with colleagues from Western Europe, the USA, India, China, Japan and other Asian countries. Here no illustrative examples are needed since this kind of contact is an everyday practice that enriches participants through their joint research efforts.
More generally, the importance and interest of Russian sociology is confirmed by the regular appearance of two English-language periodicals Sociological Research and Society and Education published by M.E. Sharpe and composed of papers drawn from Russian journals of sociology. Indeed, there are some 30 journals of sociology in Russia – supported by academic and autonomous institutions or universities –, vehicles for researchers to share the results of their investigations. Most of them offer their pages for debate and criticism.
What are the problems of sociology in Russia?
It would be strange if there were no problems, but not infrequently these problems of sociology stem from its successes. There are over 300 university departments of sociology, and sociologists are trained in some 110 universities, arguably something to be proud of. However, the intensive growth over last 20 years of institutions training future specialists has also led to various shortcomings. The quality of training in a number of universities leaves much to be desired, or at least could be improved, because the teaching staff have been recruited from other sciences – typically they are neophytes just mastering the craft of sociology.
We can say that sociological data are part and parcel of the information society and, as a matter of fact, in Russia there are no newspapers, journals or electronic media that do not use sociological data. This achievement, however, has given rise to manipulations on behalf of corporations or other powerful groups, censuring information in the interests of media owners. There appear persons calling themselves sociologists who are especially active during electoral campaigns at varying levels – from federal to local. These pseudo-sociologists are employed to direct election campaigns of deputies who pay them on a contractual basis.
In contrast to such "market" orientations are retreats (and here Vakhshtayn is right) into a "sociology of sociology." To be sure, sociology must examine its foundations, the meaning of science, its methodology and its techniques, but if this becomes an end in itself then this will certainly lead to the isolation of sociology from society and, in the final instance, to convert it into a superfluous science, not needed by society. Yet if our opponent means that this is what Russian sociologists are mainly pre-occupied with, then this is simply not true: bibliometric measurements ascertain that over 80% of works by Russian sociologists deal with substantive issues – economics, labor, cities, rural life, youth and education, deviant behavior, religion, government, etc.
What is wrong with pursuing ideas about processes in society?
Vakhshtayn resents what he claims to be the convergence of neo- and anti-Soviet languages in sociology: while some stick to their old habits that may be archaic and primitive, others have betrayed the ideals of liberalism to which they have adhered for almost twenty post-Soviet years. In our opinion, there is nothing surprising here. "Traditionalists" came to the conclusion that realities of the country call for new methods of studying the present, while sociologists of liberal persuasion found their expectations unrealized – Russia took a different path and borrowed recipes for changing economic and social life that they consider unjustified. Thus, groups, opposing each other some ten years ago, now converge in their views and conclusions. It was not because they wanted such convergence, but because the analysis of societal (economic, social, political) reality has led them to similar results. Although differences remain, the sociological community, in our view, has gradually assumed the attitude that the debate, discussion and comparison of ideas based on empirical analysis of reality is the most fruitful and reliable way to proceed, especially if one cares about science rather than group interests.
In conclusion, let us offer a few words about Vakhstayn's mode of polemics which we fundamentally oppose. Vakhshtayn treats statements and opinions of individuals, including his own, as the position of the sociological community of Russia. Characteristically, however, his comments identify no names, so that the author tends to be fighting against anonymous opponents. Ironically, this, is a mode of polemics, inherited from an earlier period that he rejects.
---
N.V. Romanovsky and Zh.T. Toshchenko, editors of the Russian journal Sociological Studies