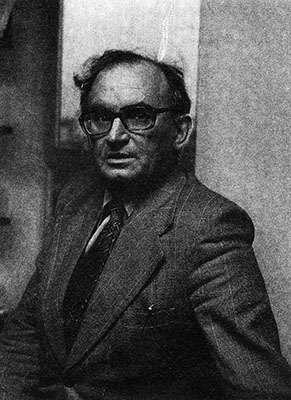 John Rex, who died on December 18 (2011), will be remembered as a man of great passion and energy, and an outstanding intellectual who raised the study of sociology to new scholarly heights. He was born in Port Elizabeth, South Africa and joined the Royal Navy aged 18 during World War II. Returning to South Africa and keenly aware of the injustice of apartheid, he first studied theology, before changing to sociology and philosophy. He briefly taught at a school in the former Rhodesia before being expelled as an "undesirable" – code for supporting the anti-apartheid movement. He completed a PhD at Leeds University, teaching there until 1962, then moving to Birmingham University for two years before becoming the founding Professor of two successful sociology departments at Durham University in 1964 and then at Warwick University in 1970. He was the Founder and Director of the Social Science Research Council's Research Unit in Race Relations at Aston University from 1979 to 1984, after which he returned to Warwick. Apart from visiting professorships in Toronto, Cape Town and New York, he remained at Warwick as Professor, and then Emeritus, until his final illness.
John's passion for sociological theory, led to his classic book Key Problems in Sociological Theory (1964), which freed sociology from heavy reliance on Parsonsian functionalism, and gave many students a lifelong interest in the classic texts of sociology. The writings of Marx, Durkheim, Simmel, and especially Max Weber were central to John's thinking. He revived interest in conflict theory, believing that conflicts of values and interests are the norm, writing a book on Social Conflict in 1981. He understood how power and coercive forces work in society, but, even though he once stood as a potential Labour Member of Parliament he took the view that it was the job of social scientists to analyze and explain rather than take active political stances.
His concern for science did not preclude his deep anger at the discrimination and racism directed at former colonial immigrants who entered Britain from the 1950s. He was a member of the UNESCO International Experts Committee on Racism and Racial Prejudice, which in their statement in 1967 clearly asserted that "problems arising from so-called 'race' relations are social in origin rather than biological" – a novel idea at the time! He was President of the International Sociological Association's Committee on Racial and Ethnic Relations for eight years. In 1964 he began, with Robert Moore, the work in Sparkbrook, Birmingham, which led to his best known book, Race, Community and Conflict (Rex and Moore, 1967), and then he returned to do research in Handsworth, Birmingham, in 1974, which produced Colonial Immigrants in a British City: a Class Analysis (Rex and Tomlinson, 1979).
John held strong views and could be uncompromising in argument. He annoyed some of his colleagues who disagreed with him, and indeed often enjoyed provoking those whose views he regarded as superficial. But his views were always respected and as a man he inspired genuine affection. Since his death, there have been numerous tributes to him from former students and colleagues with the message that "he changed my life," his work having an enormous influence on thousands of people around the world. His last writing was a chapter for a book published in 2010 on Wilhelm Baldamus, Professor of Sociology at Birmingham in the 1970s. He wrote that "Baldamus was a unique individual […] he did not go along with the changing trends of sociological thought and practice […] he was a man who had the courage of his convictions and stood by them when dealing with friends and colleagues." He could have been writing about himself here. He received a lifetime achievement award from the British Sociological Association in 2010 and he will be much missed by family, friends and colleagues.
---
Sally Tomlinson, University of Oxford, UK
Robert Moore, University of Liverpool, UK