Chinese Sociology Faces the Challenge of Rapid Economic Development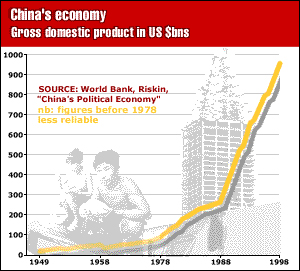 The 2010 annual meeting of Chinese Sociological Association, with the central topic of "Chinese road and social development", has symbolic significance. 30 years have passed since the reform and since the policy of opening to the outside world. In that period, China has been through political turbulence, economic fluctuation, SARS, the disaster of earthquake and global economic crisis. However, our economy and society has sustained both high rates of growth and rapid development, and forged the "Chinese road", "Chinese model" and "Chinese experience". Over 600 sociologists from about 30 provinces and cities nationwide as well as sociologists from other nations and regions of Asia are attending our annual academic conference in Harbin this year. Besides the main conference, there are 23 special forums. Chinese sociology is in an era of rapid expansion as seen either from the scale of people or the scale of forums.
The recent global economic crisis and high government debts in some European countries have complicated international development: on the one hand, global social economy and scientific technology develop fast, and the economic interaction and interdependence increase between different countries and regions; on the other hand, humankind faces many new challenges in terms of resources, environment, unequal development, regional conflicts and financial safety. How to sustain peace and development in such a complex and fast-changing environment, and how to ensure international society's order and stability is an important and real question for our epoch.
Our nation's social economic development has entered a new phase of development after the global economic crisis. In this new development phase, transforming the development model, diminishing the urban-rural divide, coordinating regional development and speeding up social construction have become more and more important development issues. China is making the 12th five-year plan now. The next 5 years is an essential period for development which will be the ultimate guarantee for realizing the goal of the Xiaokang Society (Well-off Society) in 2020.
During the 30 years of Reform and Opening to the outside world, Chinese sociology has entered an era of unprecedented development. Over the last 30 years, the expansion of the Chinese economy and the transformation of its social structure has provided rich soil for the development of Chinese sociology. In turn, Chinese sociology has made its contribution to China's harmonious development. Within this historical process, sociologists observed and analyzed social phenomena carefully, proposed and answered significant social questions and continuously accumulated academic knowledge, establishing the importance of sociology among the social sciences.
Rapid economic development has brought all sorts of problems, such as the waste of resources, the deterioration of the environment, the increase in income inequality, and heavy local debts. Many features of Chinese society have not improved: such as public education, labor protection, social welfare, medical care, and coordinated urban-rural development. During this year, there have been several campus and kindergarten killings for social revenge, some large-scale worker strikes, and a dozen of worker suicides in the same enterprise. Sociologists must pay great attention to all these problems.
With the rapid development of our nation, Chinese sociology received more and more attention from international sociology. We have established cooperative relationship with sociological associations in America, France, Russia, Brazil, India, Japan and Korea. We have held an East Asia Forum with Japan and Korea as well as several BRIC (Brazil, Russia, India, China) Forums. Chinese sociology is beginning to exert more and more international influence.
Guests and scholars, Chinese sociology is facing great opportunities, and it will also face a generational transformation in the next 10 years. I hope you will seize the opportunity to work together, study important issues pertaining to reform and development, help the younger generation of sociologists grow, undertake deep and careful social investigations, and leave more and better works on the history of sociology. Now I declare the opening of the 2010 meeting of the Chinese Sociological Association!
(Abridged Opening Speech to the Annual Meeting of the Chinese Sociological Association, Harbin, July, 24th, 2010.)
---
Peilin Li, President of the Chinese Sociological Association