Young Sociologists, Young perspectives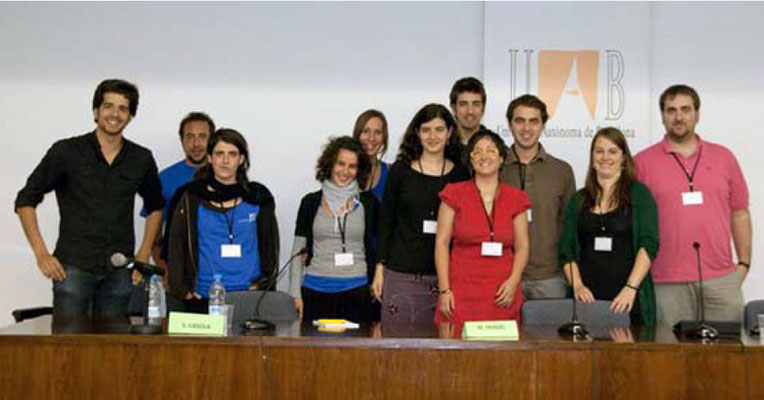 "Our role in Sociology is essential… The fact that 300 of us, young sociologists, are here today is key to the future of this discipline". With these words, the President of the Junior Sociology Association – a Master's degree student and junior researcher – opened the 4th Catalan Congress of Young Sociologists, held on April 29-30, 2011 in Barcelona. For the first time students (Bachelors, Masters and PhDs) from Madrid, Granada, Malaga and Valencia also joined those from Catalonia. About 90 papers were delivered on such topics as identities, racism, unemployment, democracy, sexuality, and ecology – demonstrating to colleagues and professors alike our commitment to sociology. The conference opened with a lecture by Dr. Pun Ngai from Hong Kong Polytechnic University. She described the involvement of young Chinese sociologists in the investigation and condemnation of labour exploitation. She found common cause with her audience when she pointed to the ways sociology can contribute to a more democratic society. She inspired us to build a global sociology network of junior sociologists.
In the round table on the Future of Sociology we had a debate about the way sociology could become a public service. "We need to stop analyzing what we already know, we need to stop publishing on topics that are of little public interest, and instead attend to the demands of society." We also had sessions on the professionalization of sociology, sharing knowledge and experiences from applied and academic research. We found space to discuss our future in the profession and possible collaboration with other organizations such as the Catalan Society of Professional Sociologists and Politologists.
The Congress is organizing a network of young sociologists committed to developing a scientifically rigorous and socially committed sociology. It will develop a website for the Junior Sociology Association as well as its presence Facebook and Twitter. Last but not least, the Congress Party was another key moment when we could debate, create projects, make friends and also dance!
---
Ana Vidu, University of Barcelona, Spain