The ISA Junior Sociologists Network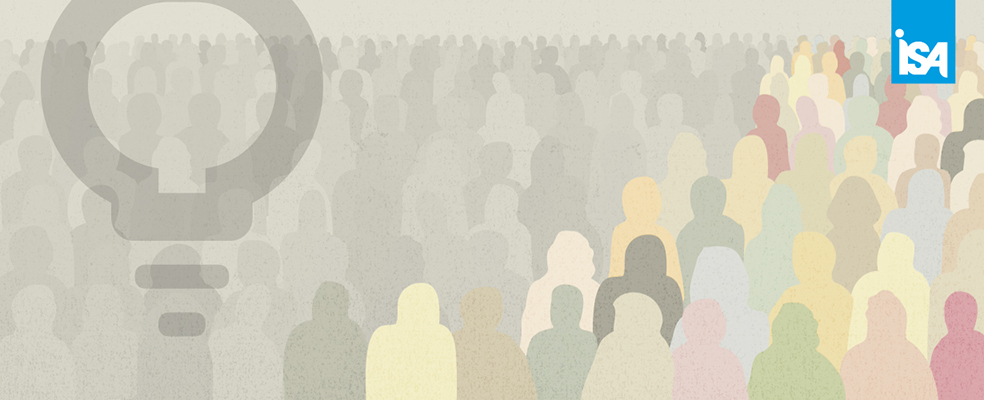 The Junior Sociologists Network (JSN) of the International Sociological Association brings together students, early-career academics and practitioners, engaged in sociology and related disciplines, across all thematic interests and scientific approaches. In profiling the JSN's task and current activities, in this essay I hope to show how this unique international community promotes its members' professional path and, more broadly, fosters sociology as a vocation.
Beginning in 2006 and encouraged by ISA Presidents and the Executive Committee, the JSN evolved out of the empowering experience of participants at the ISA Laboratories for PhD students, ISA Junior Sociologists Competition and ISA congresses. The fellows of our community are concurrently locally rooted and globally connected – a condition that is fascinating yet challenging. Recognizing this potential, the JSN's mission is to actualize it. The goal of the JSN is thus to provide junior sociologists with a useful and supportive platform for sharing information, exchanging ideas and setting up collaborations in order to advance their careers, and to create, disseminate and apply sociological knowledge and insights.
The past two and a half years have seen exciting developments for the JSN. Following comprehensive proactive efforts to spread the word about the JSN, especially in the Global South, the network's membership has grown considerably, to include more than 2,500 MA students, PhD candidates, junior and even senior faculty. Although most participants are academics, practitioners and activists have also asked to join the network; we welcome all those who see sociology as an anchor of their work.
The JSN activity is based on four complementary pillars. First of all, a new JSN mailing list has rapidly become a popular source of information for junior sociologists. Every two weeks, JSN newsletters provide useful, interesting and relevant updates: calls for papers, post-doc positions, grants notices, job openings, and thought-provoking articles concerning sociology and academic life.
Second, the ISA's Dissertation Abstracts is an open-access database allowing junior sociologists to present their doctoral dissertation abstracts, along with short biographies and contact details; it already includes about 650 abstracts. By helping participants discover others studying similar topics, the platform engenders collaboration between researchers. Moreover, publishing houses are already learning to browse this database, sometimes contacting those who have submitted abstracts.
Third, since the JSN launched its Facebook page and Twitter account two and a half years ago, thousands of followers and visitors have been able to take advantage of the multiplying and circulating effect of social media, by accessing and posting online announcements, dissertation abstracts and interesting links.
Last but not least, the JSN proudly maintains a tradition of co-organizing the annual Slovenian Social Sciences international conference and sponsoring other academic meetings, bringing together junior scholars from different countries and regions. I extend my gratitude to the JSN board members Dolores Modic and Tamara B. Valic for their involvement, and to the ISA secretariat for their fast and constant assistance. I would like to take this opportunity to note that the JSN is always open to new suggestions; any initiatives and aid would be much appreciated.
Along with important projects of the ISA and its Research Committees, the JSN is helping to build a sound global community of sociologists, better equipped to unravel the mazes of socio-political morphology. As junior sociologists, paving our way uphill amidst harsh neoliberal and marketized realities and in the shadow of authoritarian and nationalistic tendencies, we keep in mind the imperative and essence of sociology as a vocation. During the course of this common journey, supported by established colleagues, we hope to advance together, bearing the precious intellectual torch of sociology.
---
Oleg Komlik, College of Management Academic Studies, Israel and Chair, ISA Junior Sociologists Network <komlik@gmail.com>