Tango in Buenos Aires - ISA Forum, 2012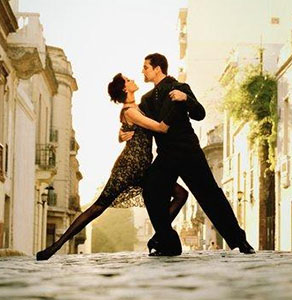 It is my pleasure to announce that the ISA Executive Committee has selected Buenos Aires, Argentina to host the ISA Forum 2012 (August 1-4). In the interests of openness, the Executive Committee of the International Sociological Association sent out a call for bids to RCs, WGs, TGs, and NAs for the site of the ISA Forum of Sociology in 2012 with a submission deadline of November 15th 2010. We received eight proposals, from Argentina (Buenos Aires), Finland (Helsinki), France (Paris), Mexico (Mexico City), Singapore, Turkey (Istanbul), United Kingdom (Birmingham) and Uruguay (Montevideo). After careful review and voting, Argentina was selected as the number one site based on its low cost of the venue (free facilities); low cost of living index for delegates; its importance in terms of geographic diversity (noting that there has not been an ISA conference in South America since the 1982 Congress in Mexico City); and belonging to B economic category used by the ISA. Congratulations to the Asociación Latinomericana de Sociología (ALAS) and the Argentinian Sociology Association (AAS) and their co-organizing institutions. Thank you to ALAS President Alberto L. Bialakowsky and AAS President, Alicia Itati Palermo for submitting this proposal and offering Argentina as a venue.
Let me briefly share with you the main objectives of the ISA Forum 2012.
The first and foremost objective of the ISA Forum is a meeting of the various Research Committees, Working Groups, and Thematic Groups. This will be reflected in the organization of the program. Organizers will be provided with as much flexibility as possible in designing their respective programs within the scheduled time slots (guidelines to be provided).
The second important objective of the ISA Forum is to develop a socially significant theme involving public actors and to which the different areas of sociology can contribute. It offers RCs, WGs and TGs the opportunity to gain valuable insights from public actors while also providing them opportunities to contribute to the Forum's main theme which will be considered by the Research Coordinating Committee and will be announced soon.
The third objective of ISA Forum is to hold the interim Research Council Business Meeting, attended by the Delegates from all Research Committees.
The Vice-President of the Research Council assumes responsibility for preparing the scientific program together with the Local Organizing Committee (LOC).
Now let me say how I see the ISA Forum 2012 contributing to the priorities that I set forth as ISA Vice-President for Research. First, I believe that the ISA Forum provides not only an excellent venue for the different Research Committees and groups to hold their respective interim meetings but also an important opportunity to help foster greater synergies between research committees and also between the research committees, working groups and national associations. The discussions and dialogues that ensue at the various sessions can promote collaborations on comparative research projects among scholars from countries in the Global North and the Global South.
A second priority is to increase diversity in perspectives and participation of members at ISA conferences, especially of under-represented groups, by selecting conference locations that are relatively affordable, and by creatively addressing language barriers that impede participation. As an international body of sociologists we need to pay greater attention to the sources of power and privilege based on nation state status, regions, citizenship, ethnicity, race, class, gender, and language that shape the flow of knowledge production, information dissemination, and consumption of sociological research. The ISA Forum of Sociology in Buenos Aires is an important step in enhancing regional diversity as well as expanding our sociological lens.
A third related priority is to establish more opportunities for junior scholars to participate in ISA activities where they can meet and collaborate with senior international scholars. We need to expand such spaces for junior sociologists and I hope the ISA Forum 2012 will create a session specifically dedicated to bringing together junior and senior scholars.
A fourth priority is to improve bridges between sociologists and activists in promoting social justice, through rigorous research that informs policy and practice at the local, national, transnational, and global levels. The times in which we live require a greater commitment by sociologists to engage in research that is grounded in sociology but draws upon other disciplines. The problems, challenges and possibilities to resolve poverty, unequal access to education, global inequities, environmental degradation, ongoing wars, erosion of democracy and human rights violations are just some examples of issues that the ISA can address and in so doing strengthen links between sociology and the public sphere. Here, once again, the ISA Forum can provide an excellent platform for sociologists to be proactively engaged in the international dissemination, exchange of information and global dialogue, which together can contribute to transformative change.
The selection of Buenos Aires as a venue for the ISA Forum in 2012 is an exciting first step, but there is much to be done in the year and a half ahead. I would also like to take this opportunity to thank all those who took time and effort to submit proposals that opened new possibilities for the ISA. I would also like to thank ISA President, Michael Burawoy, the Research Coordinating Committee, and the Executive Committee for working together to ensure a fair selection process. A big thank you to Izabela Barlinska whose office has been instrumental in helping to prepare the necessary documentation and for coordinating the responses to the call for proposals. The possibilities of the Forum can be immense. Its success will lie not only in developing an intellectually stimulating program but also, as an international body of social scientists, in working with policy makers, community activists, and the public to address the major issues of our time.
---
Margaret Abraham, Hofstra University, ISA Vice-President for Research