Power, Violence, and Justice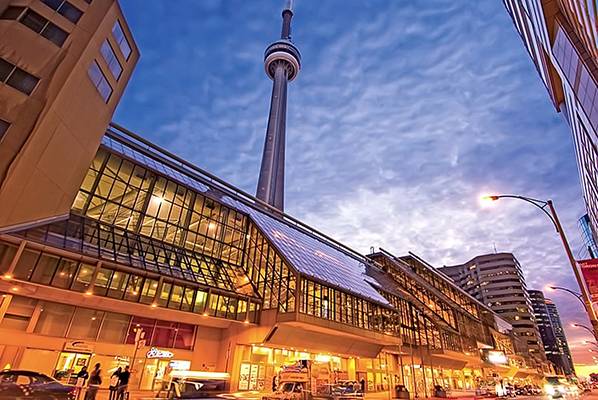 It is hard to imagine that we are just a few months away from the XIX ISA World Congress of Sociology in Toronto, Canada. Since the start of the discipline, sociologists have been preoccupied with power, violence, and justice and their imprint on society. Current social, economic, and political challenges enhance the relevance of these sociological preoccupations. The times we live in require us to reengage with these issues with greater urgency. This Congress, with its theme "Power, Violence and Justice: Reflections, Responses and Responsibilities," provides an important platform for sociologists and other social scientists to dialogue, debate, and consider ways to address these key concerns that impact our lives in multiple ways.
Approximately 1,200 sessions have been organized and over 10,000 abstracts submitted for this Congress. We anticipate that more than 5,000 participants from across the globe will come to Toronto, Canada, from July 15 to 21, 2018, to share knowledge, exchange ideas, and reflect and provide a spectrum of perspectives on the issues raised on the Congress theme. The XIX ISA World Congress theme refers to the power – political, social, cultural, and economic – that is the dominant force molding and changing society. The spectrum of topics covered points to the challenges we confront but also to our determination to find solutions to the violence and injustice that impact our world.
Key concerns of sociology and society
We know that a key concern of sociologists is to critically study social behavior and social institutions. However, it is not enough to understand why things are the way they are. We also need to harness our sociological knowledge to change the world for the better. In this pursuit, we have to address the issues that impact social structures, social relations, and social behavior and engage with the public on the key challenges of our time. This necessarily implies mobilizing sociology to interrogate power and the powerful; to investigate and critique, for example, colonial histories and contemporary land appropriations; to reflect on the structures and cultural processes that perpetuate violence against indigenous people and minorities; to revisit patriarchy and the continuing violence and discrimination against women; to study the violence of wars and post-war conflicts, poverty, racism, gender and intersectional violence, and forced migration and dispossession with the ultimate purpose of creating a more just world. In this context, "power," "violence," and "justice" are telling terms that encapsulate the key concerns in today's world that we need to address and therefore together make a timely and appropriate theme for this XIX ISA World Congress of Sociology.
We are in the midst of a cauldron of violence, wars, conflict, and hate and also in a time where existing systems are in turmoil, once-revered institutions are being dismantled, and democracy itself is in crisis. In many parts of the world, the state as an institution is seen as an instrument encouraging hyper-nationalism and xenophobic impulses, and abusing its power to persecute minorities and dissenting, non-conformist groups. There are hegemonic oligarchies venting unbridled violence against smaller vulnerable nations even as organizations meant to maintain international order watch helplessly or are ineffective. Egalitarian ideals have been transformed into malleable instruments to serve the powerful, with entire nations being devastated in the name of "promoting democracy." The "war on terror" is being used as the perfect alibi to curtail individual freedoms and rights. What has this meant for freedom, justice, and democracy? At the heart of the violence, hatred, and anger that rack our world are the glaring injustices and inequality spawned by a neoliberal economic regime with a single-minded focus on the market and profitability. Alongside, state power is being routinely used to protect the hegemony of the power elite across nations and maintain the status quo. Neither the predominance of the state nor the power of the market has been successful in creating a better world. In this violent, contentious world, our responsibility as sociologists is to probe and question the dominant institutions, beliefs, ideologies, and practices that seem to exacerbate inequality and injustice.
Amidst the gloom, a glimmer of hope is provided by groups, non-violent movements, humanitarian interventions, and peace processes that have empowered communities, reduced violence, and promoted justice. Protest movements that have revolved around opposition to tyranny, the chasm between the privileged and the rest, environmental damage, unemployment, and other injustices have challenged the power brokers. However, when the resistance dies down or movements are not sustained to ensure the process of institutional transformation, then there is an almost inevitable return of the power elite and the status quo, often accompanied by an intensification of repression. The trajectory of citizens' protests is a grim reminder that the pursuit of social justice is an endless, often frustrating, quest, but that we must not give up! By raising issues seminal to the common good, this Congress represents the interests of civil society.
The theme of this Congress is an emphatic assertion that in this difficult phase of history, we sociologists cannot afford to maintain an apathetic distance from the conflicts and contestations of our time, for otherwise we run the risk of becoming irrelevant to civil society, the main stakeholders. This, in turn, means offering an unabashed contextual global public sociology that engages proactively in addressing the complex issues of our deeply troubled world. Such a large gathering of sociologists, fellow social scientists, journalists, and activists cannot ignore the swirling political, economic, and social currents that impact civil society. Issues of violence and social justice relating to inequality, ethnocentrism, hyper-nationalism, xenophobia, and human rights have necessarily to be at the core of our deliberations.
Sociology integrates insights from other disciplines and is therefore uniquely situated to make a meaningful and significant contribution to the search for answers to the most pressing concerns of society. Our theme of "Power, Violence and Justice" is important across disciplines such as political science, economics, anthropology, psychology, and history which provide different perspectives on our world and are crucial partners in this never-ending struggle for social justice. In this global endeavor to generate and share knowledge, and engage in collective action for social change, the XIX ISA World Congress of Sociology will provide a platform for sociologists and speakers from diverse disciplines to share their perspectives on the topics covered by the wide array of sessions. I look forward to seeing you in Toronto! I am hopeful that together we will deepen our understanding of the complex social, economic, and political challenges of our troubled world and find effective ways of countering the forces perpetrating violence and subverting equality and justice.
---
Margaret Abraham, Hofstra University, USA, ISA President and Program Committee Chair of the XIX ISA World Congress of Sociology <Margaret.Abraham@Hofstra.edu>