Miyazaki Anime: Animism for the Anthropocene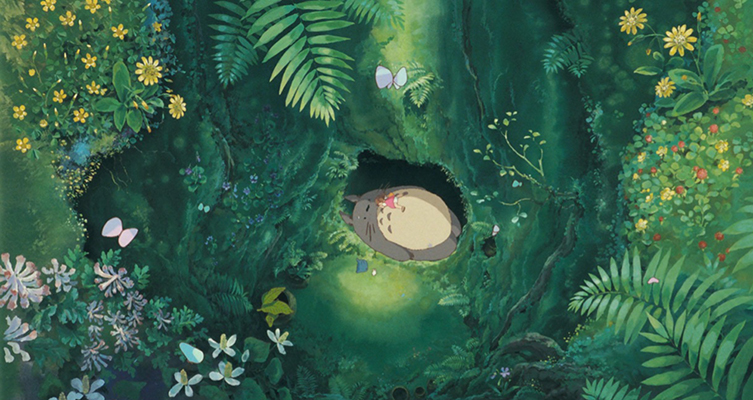 There is general agreement that addressing climate change, the COVID-19 pandemic, and other existential crises associated with the Anthropocene requires a rethinking of human-nature relationships. But we have not progressed very far. Perhaps we need to envisage a totally different kind of relationship. Amitav Ghosh suggests we are suffering a crisis of imagination because we lack a cultural frame of reference that would enable us to imagine alternative ontologies. Is it possible that animism could help find a solution?
But isn't animism a "simple faith" of "primitive people" like hunter-gathers who are far removed from modernity? This is how animism is typically framed in Western orthodoxy: that it is basically an erroneous epistemology. "New animism," a more recent school of thought, takes a more positive view, presenting animism as a useful critique of modernity. The full promise of new animism, however, has yet to be realized. For the most part, animism still remains in a specimen-like position in university anthropology departments in the West.
The global popularity of Miyazaki anime
Miyazaki Hayao, animation film director of Studio Ghibli, has a valuable role to play in inspiring deep engagement with the challenging realities of life in the Anthropocene. Animism as presented in his anime has the power to open the hearts and minds of millions of viewers to a positive reimagining of human-nature relationships. Miyazaki anime inspires our imagination with highly accessible images and stories of animism.
"You've got to be joking!" a colleague exclaimed at conference a few years back when I gave a paper making this same point. "Miyazaki anime is kid's stuff. My son watched Totoro when he was five." It's true: Miyazaki's work is mainly for children, but thanks to his movies, "Japanese children sense Totoro the tree spirit whenever they see trees," observes Takahata Isao, former co-director of Ghibli. This may very well be the case for children all around the world. The global influence of Miyazaki anime has grown exponentially since Disney began distribution of Ghibli films in 1996, Spirited Away received the Academy Award for Best Animated Feature in 2003, and the films began to be streamed on Netflix and HBD Max.
Critical animism
So what has the global popularity of Miyazaki anime to do with the Anthropocene?
Representations of animism in Miyazaki anime, especially in his signature films such as Nausicaä of the Valley of the Wind (1984), My Neighbour Totoro (1988), Princess Mononoke (1997), Spirited Away (2001), and Ponyo (2008), allow us to dig deeper into a reimagined human-nature relationship.
Reimagined? The situation is different in Japan, where animistic ontology and epistemology have continued to this day in parallel with modernity. There, animism exists as what UNESCO calls an intangible cultural heritage. In addition, a new kind of animism has evolved in response to the negative aspects of modernity, I argue, and "powered up" (like the transformation of Pokémon) to form a reflexive critique of modernity. This is what I call "critical animism" or "postmodern animism."
Critical animism evolved from the discourse of Minamata disease sufferers: victims of one of the worst cases of industrial pollution in human history that has been ongoing since the 1950s. Filmgoers may be familiar with Johnny Depp's 2020 film Minamata that depicts the life of Eugene Smith, the photographer who took the iconic picture "Tomoko Uemura in Her Bath."
Sociologist Tsurumi Kazuko first observed this grassroots discourse on animism as a critique of modernity. I have pursued Tsurumi's "animism project" in my book Animism in Contemporary Japan: Voices for the Anthropocene from Post-Fukushima Japan[1] Miyazaki is one of four prominent Japanese intellectuals whose life narratives I examine in the book, exploring how these creative thinkers came up with the idea that animism could save the world.
Miyazaki Hayao maintains that animism is needed to save the world. The dissemination of animism therefore is his life project. The philosophical foundation of his work can be found in the manga version of Nausicaä in the Valley of the Wind, an epic story of over one thousand pages about human-nature relationships, which took him twelve years to complete (1982-94).
There are three components of Miyazaki's (critical) animism. One is the beautiful illustrations of nature endowed with agency. Nature is presented as a non-dualistic combination of the life-world and the spiritual-world, as symbolized by the Kodama, the forest spirit, in Princess Mononoke. The second component is the significance of place and the local, which sets his animism apart from the ideological and jingoistic discourse of state-led Japanese animism. His positioning of animism opens the possibility for it to be loosely connected with animism in other places to form what Arif Dirlik calls "translocal alliances." The third is the negation of dualisms, such as human/nature, good/evil, life/death, spiritual/material, seen/unseen, and light/dark, which has powerful theoretical implications.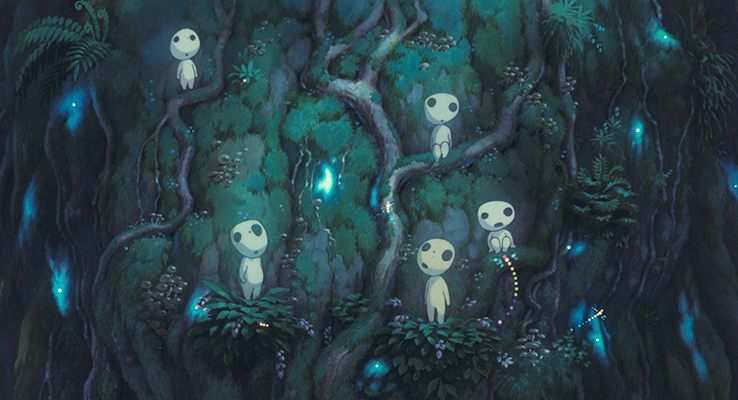 Miyazaki Hayao's animism is theoretically radical as it challenges the taken-for-granted premises of the paradigm of social science and modernity, which are all based on hierarchical dualisms: 1) humans over nature (anthropocentrism); 2) the rational over the spiritual (secularism); and 3) the European tradition over the others (Eurocentrism). In other words, his animism disrupts the existing paradigm. It presents the potential to stimulate our imagination in a new direction to envisage a different paradigm that is free from hierarchical dualisms. For details, see my paper "Miyazaki Hayao's Animism and the Anthropocene" in Theory, Culture & Society.
With these theoretical implications, the global popularity of Miyazaki anime constitutes a significant sociological phenomenon. Miyazaki projects powerful images of animism into the hearts and minds of millions of viewers, just like Totoro planting tree seeds with children. The massive popularity of Miyazaki's work may suggest an intuitive grasping or hunger for his animistic stance. It is possible that his films of a re-enchanted world prepare viewers (including social scientists) to be more attuned to animistic epistemology and ontology, in a way that redresses Ghosh's crisis of imagination. In that sense, Miyazaki Hayao provides a "perfect story" for us to respond to the "perfect storm" of the Anthropocene.
[1] Yoneyama, S. (2019) Animism in Contemporary Japan: Voices for the Anthropocene from Post-Fukushima Japan. Oxon and New York: Routledge.
---
Shoko Yoneyama, University of Adelaide, Australia <shoko.yoneyama@adelaide.edu.au>