A US-China Rivalry?
The Digital Technology and Cultural Industries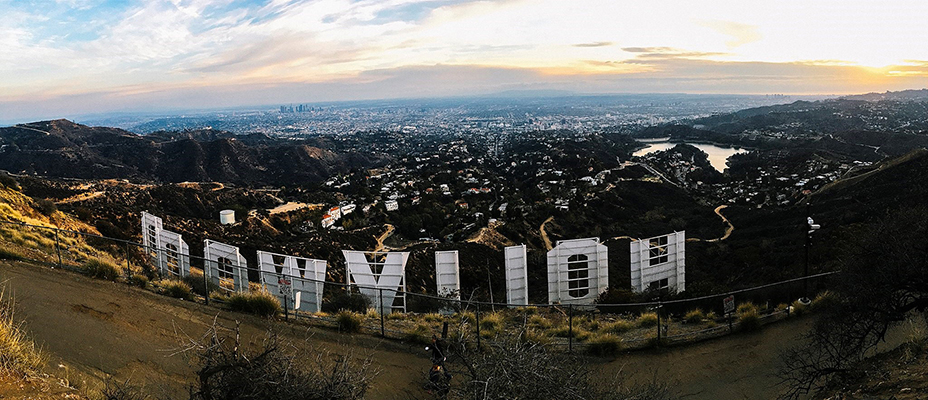 From the end of the Cold War up until the US-led global War on Terror hit the wall of the Great Recession, the US was the globe's largest empire, and one with no rival. But nowadays, US President Donald Trump, US foreign policy strategists, and even publics polled by the Pew Research Center see China as a threat to the US's grip on global order. News headlines such as "U.S. Versus China: A New Era of Great Power Competition, but Without Boundaries" (New York Times) and "As US-China rivalry heats up, the days of not choosing sides may soon be over for Southeast Asia" (South China Morning Post) frame the US and China as "rivals." But are they? The US Empire has long been buttressed by three pillars of structural power: global economic might, military supremacy, and technological and cultural popularity. While China's economy and military are rapidly growing, and Chinese "soft power" campaigns are taking off, China is not yet a genuine rival. In 2019, the US Empire endured and outmatched China economically and militarily, and especially in terms of its digital technology and cultural industries.
According to the Forbes Global 2000 list of the world's largest public companies, the US headquarters 575 of these, whereas China is home to 309. Of the top 20 largest global companies, ten are American and five are Chinese. The dollar, not the renminbi, is the world's reserve and most used currency, and the US nominal GDP is around $19.39 trillion, significantly larger than China's $12.24 trillion. The US $684.6 billion defense budget towers over China's $185 billion outlay, and the riches of this war chest flow into the coffers of Boeing, Lockheed Martin, and General Dynamics, the world's biggest arms producers and exporters. From the Daegu Air Base in South Korea to the Spangdahlem Air Base in Germany, hundreds of US military bases crisscross many countries; recently, they have expanded in the Indo-Pacific region to physically surround and contain China. By comparison, China's global military footprint is minuscule, with just one foreign base in Djibouti, at a great distance from the US.
Augmenting the US's global economic and military power are the digital technology and cultural industries, whose size, reach, profits, and power are much greater than China's. Consider the following: 65 of the world's 154 largest global technology companies are American while 20 are Chinese. Eight of the top ten are American (Apple, Microsoft, Alphabet-Google, Intel, IBM, Facebook, Cisco Systems, and Oracle) and only one is Chinese (Tencent Holdings). The two largest telecommunications companies in the world are the US-based AT&T and Verizon. The third largest is China Mobile. Silicon Valley is also home to over 14 of the 20 most visited websites, including the search engine monopoly Google, the social networking superpower Facebook, the video sharing platform YouTube, as well as digital microblogging (Twitter), encyclopedia (Wikipedia), entertainment streaming (Netflix), email (Outlook and Yahoo), photo sharing (Instagram), discussion forums (Reddit), and smut (Pornhub and Xvideos). China's Internet firms are growing, but they own just two of the world's most visited sites (Baidu and qq.com).
Hollywood's "big five" studios – Walt Disney Studios and 20th Century Studios (owned by Walt Disney Company), Warner Bros. (owned by AT&T-WarnerMedia), Universal Pictures (owned by Comcast-NBCUniversal), and Paramount Pictures (owned by ViacomCBS) – not Chinese studios, rule the global box office. In 2019, Hollywood's total box office closed out at $42.5 billion, an all-time high: The North American box office returned $11.4 billion and the international box office took in $31.1 billion. China's government protects and promotes the growth of a nationally prosperous entertainment industry, and most of the top films and TV shows in China are "made in China." China is not the victim of US cultural imperialism, but the cultural trade relationship between China and the US is imbalanced, weighted in the latter's favor. Hollywood films annually make big bucks at the Chinese box office while Chinese films are infrequently screened in US theatres and not the source of comparable returns. 2019's top grossing film – Avengers: Endgame – set over 30 box office records in China while China's major blockbuster - The Wandering Earth – set none in the US. Simply put, China's global entertainment is no match for Hollywood's cross-border profit and cultural appeal.
Each year, Silicon Valley and Hollywood add billions to US GDP. Also, digital media platforms meet capitalism's need to create consumers and cajole them to keep buying commodities. Google is the largest digital ad seller in the world, accounting for 31.1% of worldwide ad spending, or $103.73 billion. Facebook is next, with $67.37 billion in net ad revenues, followed by China-based Alibaba, at $29.20 billion, and then by Amazon, with roughly $14.1 billion. Hollywood films and TV shows serve capitalism's advertising exigencies as well. They are, first and foremost, experiential and cultural commodities, produced by studios to be sold to distributors, and distributed to be sold to exhibitors in all kinds of screening and streaming exhibition markets. Anywhere from $20 to $150 million is spent by Hollywood to market each of its works. But global advertisers also pay Hollywood to place branded commodities into its storytelling. With $288 million in promotional tie-ins, Spider-Man: Far From Home set a record for branded entertainment: watch Spider Man battle Mysterio, and enjoy Audi, Pepsi, and United Airlines! Season three of Stranger Things incorporated about $15 million worth of product placement, compliments of Coca-Cola, Burger King, and KFC synergies.
The US digital technology and cultural industries are driven by capitalist logics, but their operations also interlink with US geopolitical ambitions. The US Department of State pushes cultural and digital free trade and stringent intellectual property policies to bolster Silicon Valley and Hollywood profit-making in every country they touch. The US national security agency (NSA) leverages Big Tech's model of "surveillance capitalism" to produce and then monitor global populations as data profiles, and does predictive analytics of the threat they pose to America. To buttress US "soft power," the US Office of Public Diplomacy and Public Affairs conducts pro-America campaigns across all media, old and new. The US Department of Defense operationalizes the Internet and social media platforms as "weapons" and "battle-spaces" for "cyberwarfare," and contracts firms such as Amazon, Google, and Microsoft to undertake militarized research and development on the Internet of Things and artificial intelligence (AI). All branches of the US security state are embedded in the cultural industries, and they routinely assist Hollywood's production of security-themed TV shows and movies. The CIA helped produce The Americans, a Cold War TV drama; a former agent, Joe Weisberg, was one of its creators. The Department of Defense has co-created with Hollywood numerous "militainment products" such as Tom Gun: Maverick, Captain Marvel, and Transformers.
The twentieth and twenty-first century convergences between the capitalist logics of the US digital technology and cultural industries and the geopolitical actions of the US security state are examined in greater detail in my book Hearts and Mines: The US Empire's Culture Industry (2016) and co-edited volume, Media Imperialism: Continuity and Change (2019). In brief, US state agencies and the digital technology and cultural industries are building, protecting, and promoting a global system of integrated ally states pressed by Silicon Valley and Hollywood profit-making, superintended by the US military-security regime, and pervaded by American popular culture and platforms. China is expanding its soft power resources and cyber-war arsenal, and engaging in cultural influence campaigns. But China is not yet a match for the US Empire.
---
Tanner Mirrlees, Ontario Tech University, Canada <tanner.mirrlees@uoit.ca>