Sexual Violence and "Corrective Rape" in South Africa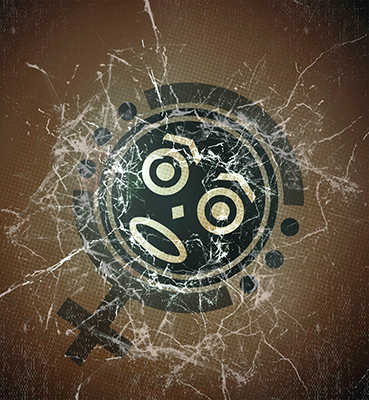 Remembering Khwezi's Story
In 2005, a lesbian woman, Fezekile Ntsukela Kuzwayo (best known by her pseudonym, Khwezi), accused Jacob Zuma, the man who was later to become South Africa's third post-apartheid president, of rape. Rather than destroying Zuma's chances of ever becoming president, the 2006 rape trial that later ensued created a platform for Zuma to popularize essentialized versions of Zulu customs and traditional masculinities. In his testimony he claimed that in terms of his cultural understanding, Khwezi's way of dressing was an invitation to sex. Khwezi's attempt to charge and bring to justice the man she accused of violating her resulted in her vilification, with her sexual history, sexual orientation, lifestyle, and previous experiences of abuse becoming the focus of courtroom theatrics and intense public and media scrutiny. Outside the court, supporters of Zuma unleashed anti-gay, misogynistic, and anti-feminist sentiments, often coming into conflict with Khwezi's supporters who included a women's group called One-in-Nine. Apart from lending support, this group highlighted that one in nine South African women are likely to be raped in their lifetimes. For many, the outcome of the court case was painfully disappointing: Zuma was acquitted and Khwezi had to flee the country and go into exile after receiving numerous death threats. After years of living in hiding and seclusion, she passed away in 2016.
Khwezi's story reveals a number of problematic realities that include: the difficulties that rape victims face when attempting to bring (especially powerful and politically connected) perpetrators to book; homophobic discourses shaping attitudes towards the rape of lesbians; and the perpetuation of a masculinist, heteronormative culture despite a progressive constitution and more than twenty years of celebration of human rights and gender equality in South Africa. In all readings of rape and violence against women, intersectional approaches alert us to the influences of various identities and to the multiple disadvantages of women in particular contexts – in the South African case, to race, ethnicity, sexual orientation, age, body, class, and political position. This reflection thus is shared in the context of ISA President Margaret Abraham's initiative to build multiple perspectives from various parts of the globe on gendered and intersectional violence.
Violent masculinities
In South Africa, arrests of perpetrators are not frequent and conviction rates are generally very low. The South African Police Service's crime statistics of 2016 revealed about 43,000 rapes reported at South African police stations in the 2015-2016 period. Although very high, some analysts suggest that only about one in thirteen South African women raped by a non-partner, and one in 25 raped by a partner, report the case. For victims of rape observing the rough treatment of Khwezi at the hands of the judge and Zuma's lawyers, the message is clear: taking on an abuser means you will be put on trial with the perpetrator and all aspects of your personal and public history will be scrutinized and interrogated. State institutions are thus complicit in promoting non-reporting within the framework of an entrenched masculinist culture, and this is backed by normalization of rape in media and societal discourses. It is not surprising then to see large numbers of men admit in surveys that they were at some point complicit in acts of rape.
South African scholarship tends to explain the predominance of violent masculinities as reflective of a crisis in masculinity, but concentrates mainly on working-class men as perpetrators. In this view, traditional masculine ideals and norms have been disrupted by changing political economies and historical legacies as well as institutions upholding gender equality which have undermined men's statuses and accentuated (for them) a gender identity crisis. Public and socio-economic marginalization has contributed to gang formation, sporadic acts of brutality, and the reassertion of sustained violence on the part of various categories of emasculated men who seek to restore the status quo. Against this background, women's bodies are believed to be instruments through which masculine power and control can be regained. This argument has found renewed credence in the current era as gays and lesbians struggle to address homophobic violence. Specifically, "corrective rape," an odd concept originating in South Africa to refer to the rape of lesbians, has gained notoriety.
"Corrective" rape
Since 2000 there have been close to 40 lesbian women murdered and on average about ten lesbians are raped each week by men who subscribe to the view that they are "correcting" the women's sexual orientations. Qualitative studies have revealed perpetrators' claims that rape will "cure" lesbians (of their lesbianism) and make them heterosexual. Additionally, some male participants in studies have stated that rape represents the defensive actions of men who attack women "who try to be like men," and that the actions of men are justified because they are defending their "authenticity." These emerging sentiments suggesting toleration of the rapes of lesbians over the past two decades are out of sync with the spirit of South Africa's liberation movements of the past which incorporated demands for women's emancipation. South Africa's post-apartheid constitution was the first in the world to prohibit discrimination on the basis of sexual orientation. South Africa was also the first African country to permit same-sex marriage. Thus views held by some men, including powerful men in the state, that there are "transgressive" sexualities and femininities that threaten their sense of authority and are in need of correction, serve as reminders of the intense homophobic and anti-feminist backlashes facing women today.
Conclusion
Paradoxically, rape and other gender-based crimes and acts of violence are occurring in a South African context in which gender empowerment and gender equity are firmly on the state's public agenda. In fact, powerful lobby groups recently heralded the prospect of a woman president in 2019. To bring sexual violence under control, however, would require concerted efforts to mobilize and organize; it would also necessitate acts of bravery as exemplified by the four women who in 2016 disrupted President Zuma's speech with a silent protest and placards that read "Remember Khwezi." It would require the renewal and re-emergence of a critical and strong feminist leadership within academic institutions, state structures, and civil society.
---
Kammila Naidoo, University of Johannesburg, South Africa and member of ISA Research Committees on Women in Society (RC32), Biography and Society (RC38), and Clinical Sociology (RC46) <kammilan@uj.ac.za>