Romanian Sociology beyond Globalization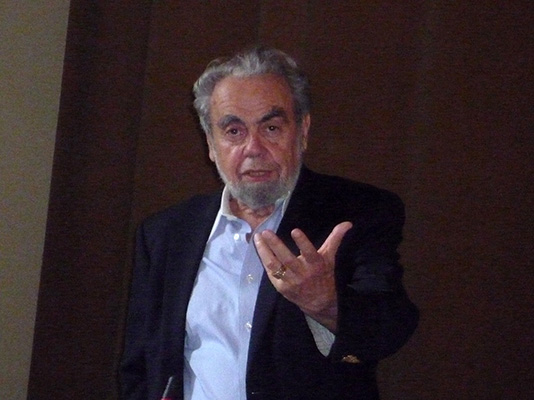 In the academic world, June is known as an eventful month, featuring exams and evaluations, application deadlines for research projects, applications for summer schools, end-of-semester conferences. In this tradition, June, 2012 started well in Bucharest, with the international conference of the Romanian Sociological Society (RSS), held at the Faculty of Sociology and Social Work, The University of Bucharest. RSS, founded in 2008, is a growing professional body, bringing together both young and established social researchers from all sociology departments around the country, in more than 30 working groups and sections. Since 2008, more and more debates about the public state of Romanian sociology have arisen, especially at the annual meetings of RSS in Cluj-Napoca and, most recently, in Bucharest. The main focus of this year's conference was to outline the role and the utility of sociology for social life. Other focal points of the conference concerned the following: what could researchers really do with sociological knowledge and how could we generate better policies, based on sociological research?
Entitled "Beyond Globalization?," the conference became a platform for a three-day debate – just as was intended and just as any scientific event should be. One of the first debates concerned the question mark in the title – why is it there, what does it mean, have our social lives been transformed "beyond globalization," what really lies beyond globalization? As in any good debate, it remained open.
The plenary sessions at the beginning of the conference triggered another round of debates. Professors Michael Burawoy (University of California, Berkeley), Lazăr Vlăsceanu, and Marian Preda (University of Bucharest) launched the debates on public sociology – why and who needs it, what are its relationships to other "sociologies," what can it do and how? And, regarding the debate initiated by Michael Burawoy and the challenge for Romanian sociology, are sociologists really capable of speaking to the public, and if this were to happen, how might this affect sociology? The controversial discussion about Romanian public sociology was launched by Professor Lazăr Vlăsceanu, the President of the Scientific Committee of RSS, who argued that, in Romania, sociology failed to engage the public and to connect its knowledge with the lives of the people.
Today, there is a growing critical and reflexive vision of how sociology as a scientific domain answers Romania's social needs. In this context, Michael Burawoy's roundtable about public sociology created a lot of interesting debates about the actual context of professional sociology in Romania, and a lot of criticisms about the public status of Romanian sociology. Public sociology in Romania seems to be, on the one hand, marginalized and, on the other, desirable because sociologists should be able to communicate with the public. When we start discussing the meaning and existence of a good public sociology the legacies of national sociology are important. Thus, sociologist Michael Cernea reminded us, during his roundtable, that Romania has a public sociology tradition – "sociologia militans" developed by Dimitrie Gusti at the "School of Romanian Sociology" in 1921.
Some Romanian sociologists searched for public sociology in the history of sociological theory in Romania. To some extent, Romanian sociology has confronted the issue of connecting social theory to social practice (in the terms of Wright Mills). Maybe we first need to develop a closer connection between the empirical research and social theory, and in that way create a strong professional sociology in Romania as the foundation for an effective public presence. If the problem in Romania is that sociologists didn't create a public sociology, this is because Romania doesn't have sociologists that are engaged in the public sphere, engagement that might generate or deepen corresponding debates at the scientific level. As Michael Burawoy said, "Sociologists are present only in election times, and after that they disappear." This is definitely not the road to a vibrant Romanian public sociology!
The challenges of public sociology are an issue, not only in Romania but in all countries. As elsewhere, it can be quite risky to come out in the open in the face of a professional sociology that fears public scientific debates. The fact that there is a permanent tension between professional sociology and public sociology makes it more difficult for sociologists to be engaged in the public sphere. For sure, we don't speak only about engaging but also about intervening to create social change. The Romanian sociologists were also absorbed with the question: "Can sociology generate social movements?" Following Alain Touraine's conception of "sociological intervention," public sociologists must also understand that sociology can't transform the world but can only help understand how it works. A good public sociology is strongly associated with professional sociology and is dedicated to translating sociological issues into language accessible to different publics.
Professor Jean-Claude Kaufmann (René Descartes University, Paris V) stimulated our discussions on the question of the formation of normality and norms, thus linking the macro perspective on globalization to the micro observations of everyday life. Professor Michael Cernea presented a personal history of Romanian sociology, combined with an account of his participation in World Bank projects – thus opening the path for debates on old versus new, local versus global challenges in sociology and social policy. Professor Marian Preda stimulated discussion about the social risks and inequalities lurking beyond globalization – the past and present debts to be paid by the future generations, demographic changes and the dangers of the consumer society.
With such themes in the opening speeches and with participants not shy to ask questions, even to renowned professors in the intimidating grand hall where the plenary sessions took place, you can imagine the wave of debates that spread through the conference! In addition, each panel (and there were almost 40!) had its "Q&A" session – creating yet another wave of discussion.
Last but not least, the young social researchers attending the conference managed to take advantage of this global moment – a meeting of colleagues not just from all over the country but from all over the world. It was a rare and special occasion for Romanian students with limited access to academic funds. New working groups were set up within the framework of the Romanian Sociological Society. New collaborative research projects, volumes and articles were planned. It was also an occasion to severely criticize the ISI Web of Knowledge monopoly over the evaluation of scholarly writings. As young social researchers, of course, we enjoyed the good critical debate!
---
Ioana Florea, University of Bucharest, Romania
Delia Badoi, University of Bucharest, Romania, and EHESS Paris, France